Acrylic Body Rotameter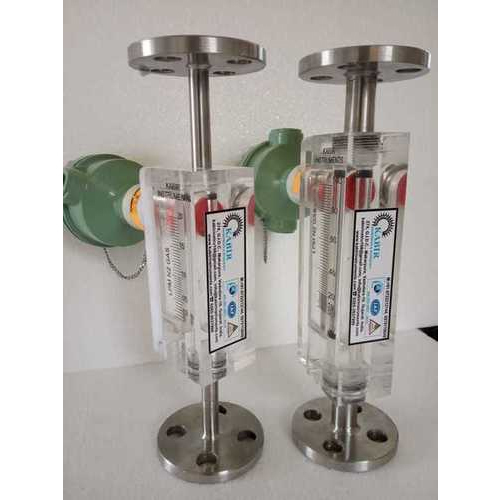 Acrylic Body Rotameter
Product Description
We are well established as one of the prominent manufacturers and suppliers of Acrylic Body Rotameter. These rotameters are well integrated by our engineers utilizing quality assured materials and components. Offered rotameters are commonly used across several processing industries for monitoring the level of gases present in chromatography process. In addition, we make available the entire range of Acrylic Body Rotameter after a keen inspection process.
Features:
User friendly design
Easy to use and maintain
Long operational life
Used for rated flow measurement of Water, Liquid, Gas, Air, N2, H2 & 02 etc.
ACRYLIC BODY ROTAMETER PURGA
Used for rated flow measurement of water, Liquid,Gas, Air, N2, H2 & O2 etc.
Water Parts in M.S.S.S. 304, S.S.316 Polypropylene
Flange End
Screwed Hose nipple connection
Low flow range to 50000 LPH Accuracy of + 2 F.S.D

Flow control valve on your request

Flow alarm as per your request (Proximity Switch)